Why 'TINAZZI-Cleaning service?
A solution to your problems by cleaning plastic.
Next to Our cleaning center it was invested on technology of Fluidized Bed after a careful consideration on realities already existing in North America and in some countries of Europe. However, where the plastics industry is strongly established and technologically advanced. A service of this kind becomes necessary for those companies that need to ensure quality therefore are obligated to operate on preventive maintenance, periodicaly or on interventions with urgency when the product does not satisfy any more.
A why for every industrial area:
Medical Industry, to ensure cleanliness in moulded printed without carbonization or damage of materials that can contaminate.
Electronic Engineering, to ensure the technical features to pieces and avoid carbonization electrically conductive for example.
Technical plastics moulding industry, in order to ensure a constantly flow in all the ducts without variations between cavity and cavity.

Aircraft industry , the removing of plastic coating to restore.
Food industry, to ensure the purity of the product.
Automotive industry, to remove blocks of glass fibre or other anorganic charges.
Industry & compounding master bacth, for the change of color or fast materials without contamination; always more frequent coordinations, always more smaller in quantity and speed supply.
The synthetic fibre industry and monofilament, to avoid waste of reels or bundles of monofilament.
Industry of household appliances, for the permanence and repetitiveness of pieces.
Furthermore, all the other sectors that all the time provide more pure and sophisticated plastics .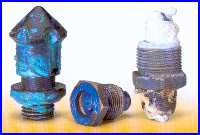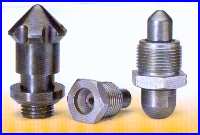 Advantages:
Ripetitive service
Flexible service
Fast service
It reduces spaces next to your productions
It reduces your internal maintenance costs
It reduces the number of staff next to your productions
It extends the life of your components